Thursday, May 25 is the final day for the early bird rate of $150/person for the I90 Corridor Aerospace Expo Spring Conference in Coeur d'Alene on May 31 – June 1, 2017.
 May 30    Evening Kickoff Reception
May 31    Spring Conference and Aerospace Expo
June 1     Golfing at the Coeur d'Alene Resort Golf Course, Lake Cruises, and Float Plane Rides
There are only five booths left in the Exhibitor Space! 
— Don't miss the opportunity to network with buyers and suppliers!  Click any 
booth option on the registration page
 to see the current spaces available.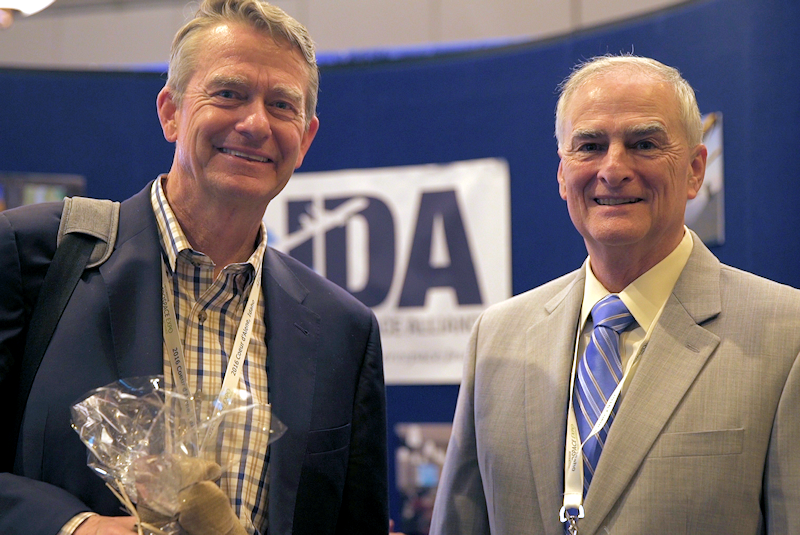 Get Inspired
Brent Regan of Regan Designs
 will share the exciting story of how an idea became the "Wave Glider" platform of Liquid Robotics, a Boeing subsidiary.
Boeing Commercial Airplanes —  John Byrne, Vice President of Procurement, Boeing Commercial Airplanes will be speaking at the event.
Exhibitor Hall is Filling Up
 — Our expanded exhibitor hall is twice the size this year, and filling up quickly.  Don't miss out on the opportunity to showcase your company and network with buyers and suppliers! Click any 
booth option on the registration page
 to see the current booth spaces available.
Golf Tournament — Play your best round and land on the world's only movable island floating green, all at a great discount price! Reservations are available on the registration page.  Don't delay; space is limited!
Last spring this event attracted 200 attendees, 33 exhibitors, and many aerospace buyer representatives. This year promises to be even bigger and better with more representatives from aerospace manufacturers across the region and an expanded EXPO of vendors and service providers that support the industry. The event will present many opportunities for developing business-to-business relationships and raise the visibility of the aerospace manufacturing capabilities of our region.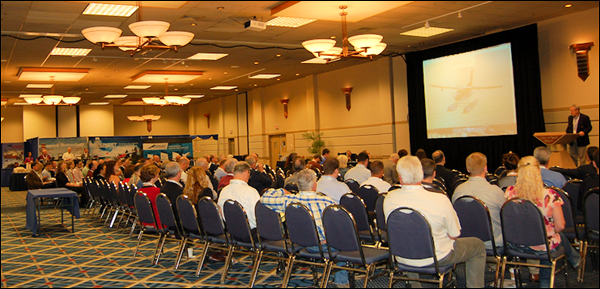 Grow the Aerospace Manufacturing Supply Chain!
Inspiration for the Future – Trending Developments
Procurement Advice – Boeing Commercial Airplanes
Doing Business in Aerospace – Panel Discussion
Learning Opportunities – Workforce Developments
Learning Opportunities – Aerospace Quality Systems
Learning Opportunities – International Traffic in Arms Regulation (ITAR)
Business-to-Business – Networking & Matchmaking Meetings
Suppliers and Manufacturing Resources – On Exhibit
Lodging & Recreation
The luxurious 
Coeur d'Alene Resort in Coeur d'Alene, Idaho
, is offering discounted rooms Memorial Day weekend for event attendees! Call 
888-965-6542
 and mention you are attending the I-90 Aerospace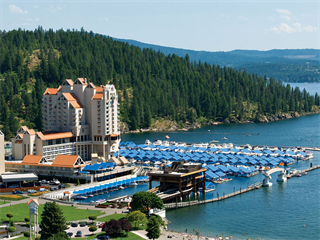 Corridor Conference and get these great rates:
Lake Tower $175 per night*
Park Tower $145 per night*
North Wing $115 per night*
*plus taxes and surcharge
Situated on the shores of Coeur d'Alene Lake, the conference location offers a wide array of opportunities for participants (and their families) to enjoy the splendors of the Inland Northwest. Play golf on the world's first floating green, take a cruise on a lake with over 100 miles of forested shoreline or ride in a float plane. The Coeur d'Alene Resort is offering significant discounts for lodging, golfing, and lake cruises, including the Memorial Day weekend before the event!
---