E-Commerce – Win the Digital Shelf – The Hows and Whys of Growing Your Business Digitally
You are invited to view a recording of our Webinar on Winning the Digital Shelf – ECommerce Hows and Whys of Growing Your Business Digitally. The webinar was led by Steve Cleere of Kitchen-2-Shelf and NexxtLevel Brands on Thursday, March 11 from 10-11 am MST. 
Among the things changed forever by the COVID Pandemic are consumer shopping habits – particularly for Consumer Packaged Goods and other consumables.  Forbes estimates that 'digital shopping' increased 10 Years worth in the space of 6 months of 2020 – and while some 'brick and mortar' shopping has returned, much of what went to E-Comm has remained – meaning you can no longer afford to NOT be on the Digital Shelf.
Of course, there is Amazon – but the digital shopping explosion has also highlighted other platforms –from Walmart.com to HUBBA & Thrive – all the way to Alibaba. But how do you sort it all out? How do you know where your brand can really be successful and what do you need – in terms of fulfillment, finance, and promotion – to be a winner on the digital shelf?
Working with a number of companies who have faced these same challenges, G.
Steven Cleere of Kitchen-2-Shelf
and NexxtLevel Brands shares his expertise in this "Winning the Digital Shelf" webinar. Come learn about how you can optimize your online presence and boost sales.
---
More Information
---
Presenters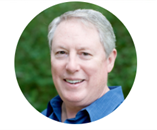 Steve Cleere
has over 30 years of experience in Consumer Packaged Goods, working with start-ups all the way to the giants of the industry, Nestle' and ConAgra. He has been instrumental in getting early-stage brands into E-Commerce as a way to validate their products, their brand positioning, and, always important, creating cash flow. He will be looking at a short history of digital shopping and its' rapid evolvement' – as well as how you can get on additional platforms while optimizing your Amazon experience. Please join us for this informative look at E-Commerce today and why your company needs to make it a priority!
---
Catherine Cantley
is a Food Processing Specialist with TechHelp and Assistant Professor at the University of Idaho School of Food Science. Catherine earned a B.S. in Biological Systems Engineering from WashingtonState University and an M.S. in

Agricultural and Biological Engineering from Purdue University. She is an experienced Senior Research and Development Manager with demonstrated expertise in food manufacturing, process engineering, product optimization, food safety, and sensory and consumer science.  She has worked in both the retail sector and the food service sector, so she can flex readily to help your company meet the needs of your customer(s).

Watch the Digital Shelf Video Free of Charge